The foglights-as-spotlights setup on the Jimny had served me well through the last winter, though the sheer volume of light was somewhat tempered by the relatively long HID warm up times. I'd stumbled across Rigid Industries lights while working on that install and now the Jimny was staying around for another winter it seemed churlish not to review the lighting situation. You know, a few rough measurements of the front bumper… just in case.
Rigid's SR-20 LED light bar turned out to be a great size for the Jimny's front grille opening – the perfect length and, due to it's slim design (the SR stands for "single row" and marks it out from Rigid's chunkier "E" series bars), wouldn't significantly block air flow to the radiator either. Zen Overland of Somerset (who, amongst other things, import Rigid lights to sell as auxiliary lighting for adventure motorbikes) were really helpful in sourcing an SR-20 direct from Rigid, which arrived complete with two types of mounting brackets and a switched wiring harness.
There's plenty of metalwork to mount things to on the front of a Jimny – a benefit of both a body and a chassis I suppose! – but hanging the light from the upper crossmember (which runs between the two headlight units) seemed the best way to utilise the standard longer mounting brackets, though the 90 degree angle needed to be opened up to sit flush with the curve of the crossmember.
Rather than bolt through the complete crossmember – and risk crushing it when tightening – I decided to bolt only to the underside, drilling access holes through the top of the crossmember and using allen bolts to make tightening up inside the crossmember a lot easier.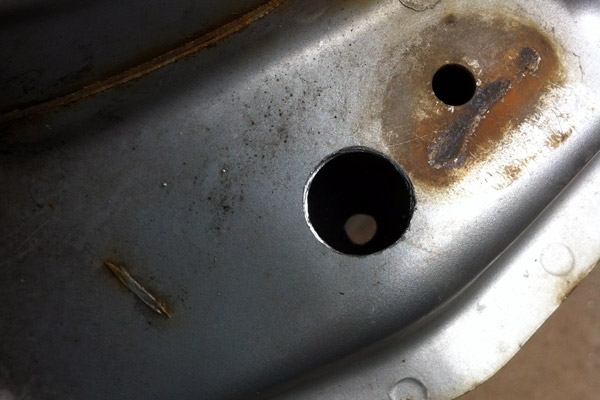 A pair of MGB seat runner spacers (part no. AHH6939) were the perfect size to drop the light bar the final 8mm it needed to sit centred in the grille opening.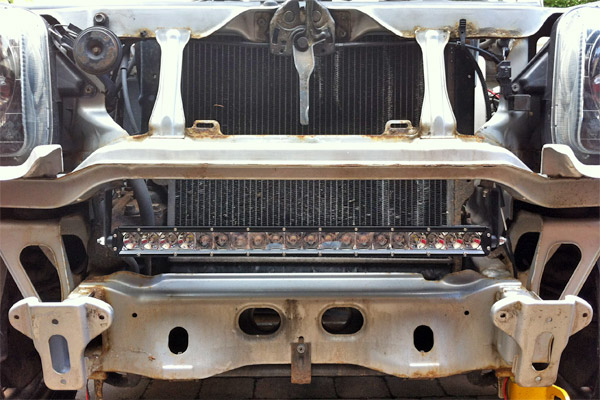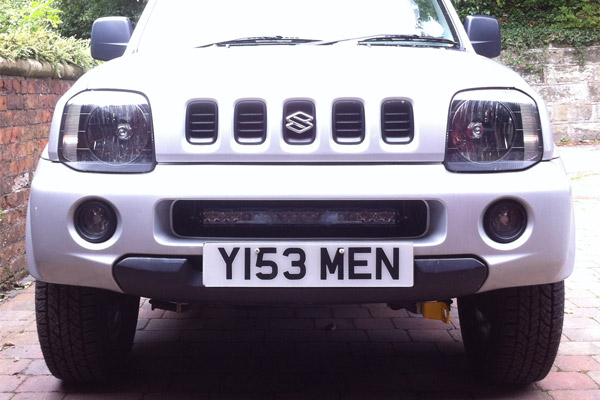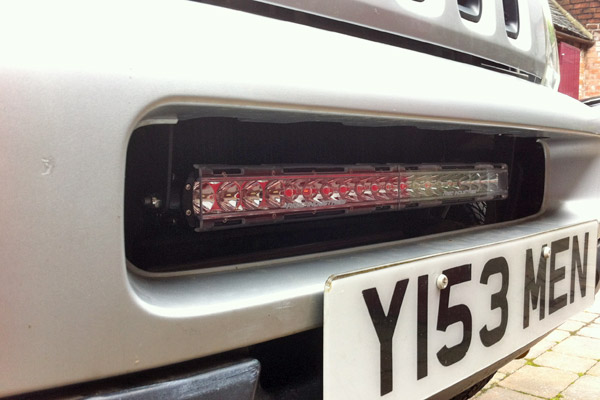 There'd usually follow some comparison shots of the standard lights vs. the light bar, but as the foglights-as-spotlights are temporarily running standard bulbs (other options are still being considered) the OMGSOMUCHLIGHT shots will have to wait. I do like the subtle nature of this install though – at a glance you'd barely know it was there.