A new vehicle is arriving soon and its acquisition is a little different to those that have come before. That's true of the decision-making process behind the purchase too, meaning there's even more backstory than usual! Here goes…
In 2010 – yep, 7 years ago – I ordered some suspension bits for my Cappuccino from Japan and when they arrived so did a copy of HOT K magazine, a specialist publication dedicated to tracked, tuned and modified kei jidōsha. Flicking through the pages my gaze fell on a small photo captioned "DRIFT" and there began my fascination with keitora.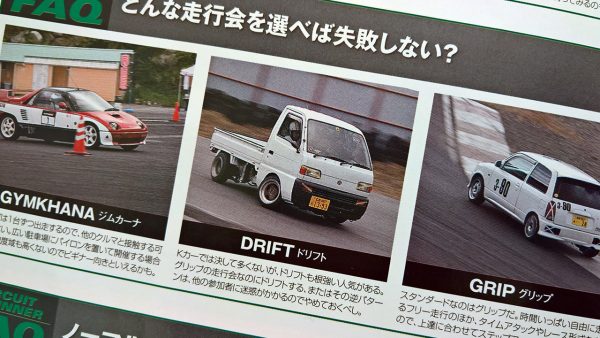 Over the next seven years my growing obsession with all things kei truck meant I saw them drift – on track, in the rain, and in the snow – off-road, and style it out on the highway. On the rare occasion when I wasn't searching them out on the internet they'd even turn up in BBC4 documentaries! (As one half of the ultimate two-car garage?)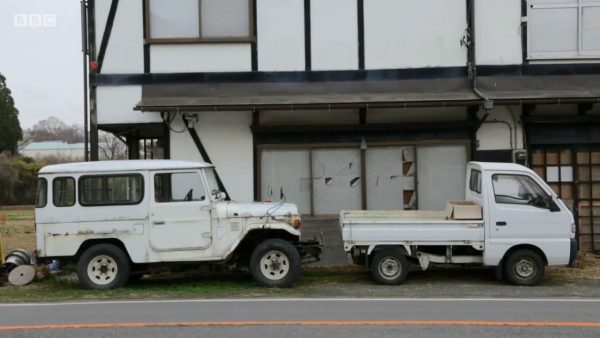 Naturally, having drip-fed myself these slices of keitora heaven over the course of many years it became more and more obvious that I should probably give one a home. There may be heaps of desirable kei-cars to be found lurking in the UK – Honda Beats, Mazda AZ-1s, the odd Suzuki Alto Works or even another Cappuccino should I wish to revisit that happy little part of my automotive history – but somehow (and I know how crazy this sounds) a tiny white-goods commercial vehicle trumps them all.
It's hard to put into words exactly why, too. I find their utilitarian nature deeply endearing and their ubiquity across Japan somehow makes them exotic without being ostentatious. Like the Jimny they have a fascinating heritage which is intrinsically linked to the country they have been part of for over 50 years, and some models such as the Suzuki Carry L50, Mazda Porter Cab and *swoon* Subaru Sambar 360 (all powered by tiny 360cc 2-stroke engines) juggle form and function so beautifully that they are as jewel-like as they are workman-like. I also quite like the idea of owning yet another F6A/K6A-powered vehicle… which is really sad, I know.
So, a keitora is definitely on the cards. But which one? More soon…
Of course, this decision means the Wagon All-the-Rs will be up for sale in the near future – the money from it will help fund my new purchase and, try as I might, ultimately I just can't own and run three cars, kei or otherwise. I've thoroughly enjoyed my time with the Wagon and I'll be sad to see it go – to paraphrase my previous self "I want a keitora more than I do the Wagon All-the-Rs… but only just. I sell the little Suzuki with a genuinely heavy heart".
---
And if you're still to be convinced by the magic of keitora, here's a YouTube playlist with all types of random kei truck goodness within it…